Ride Host Contact Info
Brandon 512-897-5145_bikerbrandon@2i.com
Start Date and Time
Sun, 10/13/2019 - 07:30 am
Ride Description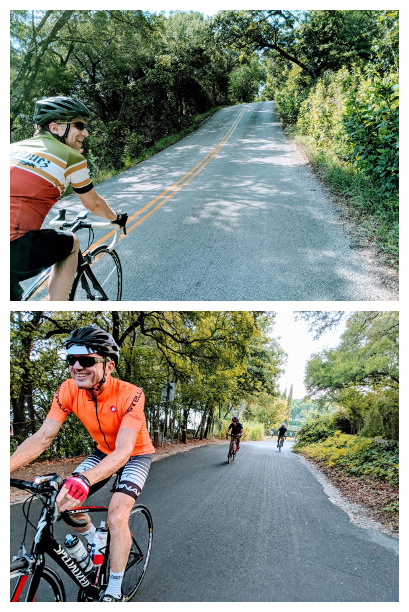 There is no particular reason that you might need to start riding hills for the off chance you just happen to join a bunch of random people for an unofficial ride in November.  But just in case, we have some hills for you. 
We promise to keep the elevation greater than 1,000 feet for every 10 miles. We promise to wait for people at the tops of the hills.  We promise this ride to be extremely challenging.  We promise that only half the distance will be going up.  We promise a feeling of accomplishment if you actually finish.  We do not promise that everyone will finish so keep a bail-out buddy's number handy just in case you decide save the remaining hills for next week. 
Come join us if you are up for the challenge!  Posted as a B ride to make sure people understand that this is a tough ride, but we will go up the hills much slower.  
This is NOT a no drop ride.  We will work to keep riders together within reason, but expect some people to bail on the ride at various points.  We will make sure that you are ok to wait for your ride before we continue on.
Wear a helmet, be able to service your bike, and be ready to drink lots of water.  If you are even thinking about ear buds then this ride is not for you!
Strait /strāt/ noun - a specified degree of trouble or difficulty
Up /əp/ adverb - toward a higher place or position
Sunday /səndē/ noun - a day of rest? 
Cancelled or Not
Not Cancelled